2015 Good Neighbor: Kristine Cannaday and New Mexico Kids Matter
Thursday, June 2nd, 2016 at 1:55pm.
Kristine Cannady of Ida Kelly Realtors, LLC was a 2015 GAAR Good Neighbor Award Recipient for her work as a trained volunteer with New Mexico Kids Matter, a charity where she helps to offset the over-burdoned child welfare system by being a court appointed special advocate (CASA) for children that have been abused and neglected and are in the foster care system.
New Mexico Kids Matter 's mission is to serve children who have been abused or neglected, by training volunteers to advocate for them in courts, in schools and in our community to help them find safe, permanent and loving homes.
Since 1985, New Mexico Kids Matter CASA program has provided advocates for Albuquerque children and over 1,200 community members just like you have advocated for over 10,000 children. In 2012 the CASA program went from court run to a non-profit organization. We remain committed to children by providing trained advocates to speak up for them in court, in school, and in our community.
To ensure he was getting all the facts and the long-term welfare of each child was being represented, Superior Court Judge David Soukup came up with an idea that would change America's judicial procedure and the lives of over a million children. He obtained funding to recruit and train community volunteers to step into courtrooms on behalf of the children: Court Appointed Special Advocate (CASA) volunteers. Implemented in Seattle in 1977, the program provided 110 trained CASA volunteers for 498 children in that first year. National recognition and grants resulted in the replication of the Seattle CASA program in courts across the country.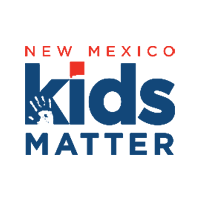 If you or someone you know would like to follow Kris' example and advocate for a child in foster care, please contact New Mexico Kids Matter at 505-977-3432.
You can also learn more about New Mexico Kids Matter by visiting their website, NMKidsMatter.org.
---